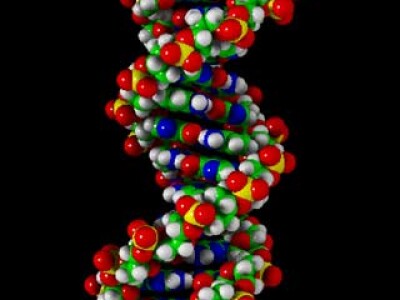 Victor Velculescu, profesor la Universitatea John Hopkins din Maryland, SUA, a pus la punct primul test genetic din lume capabil sa identifice, pornind de la o simpla analiza de sange, biomarkerii specifici tumorilor.
Rezultatele studiului au fost prezentate la conferinta anuala organizata de American Association for the Advancement of Science, care a avut loc in perioada 18-22 februarie la San Diego.
Testul, botezat PARE (Personalized Analysis of Rearranged Ends), detecteaza intr-un mod foarte exact semnatura genetica a tumorilor sau a celulelor tumorale ramase dupa o interventie chirurgicala, in timpul chimioterapiei sau a sedintelor de radioterapie.
Potrivit lui Victor Velculescu, medic oncolog si principalul autor al acestei descoperiri medicale, testul va permite imbunatatirea tratamentelor personalizate acordate pacientilor bolnavi de cancer.
In plus, acesta va permite identificarea si urmarirea evolutiei celulelor canceroase sau a tumorilor recurente, ajutandu-i pe medici sa afle daca tratamentul aplicat da rezultate.
Este o descoperire foarte importanta pentru ca, din cauza ca una dintre trasaturile universale ale cancerului era modificarea structurii ADN-ului, pana in prezent era foarte dificil de detectat si de localizat cu precizie zona in care aceste modificari genetice se produc la nivelul tumorii.
Insa, de acum inainte, o simpla analiza de sange va permite detectarea chiar si a celor mai mici urme de ADN provenind de la tumori canceroase, in cantitati mari de sange sau in alte fluide, al caror ADN este sanatos.
Exista si o veste mai putin fericita. Potrivit medicului Victor Velculescu, testul costa nu mai putin de 5.000 de dolari de persoana. Insa acesta spera ca pe viitor sa se gaseasca o cale prin care tratamentul sa fie accesibil maselor.
Victor Velculescu este profesor de oncologie asociat la Universitatea Johns Hopkins. Velculescu a absolvit Universitatea Stanford si a castigat recunosterea internationala dupa ce, impreuna cu echipa din care face parte, a reusit sa identifice genele care provoaca aparitia cancerului mamar si a celui de coloana vertebrala.